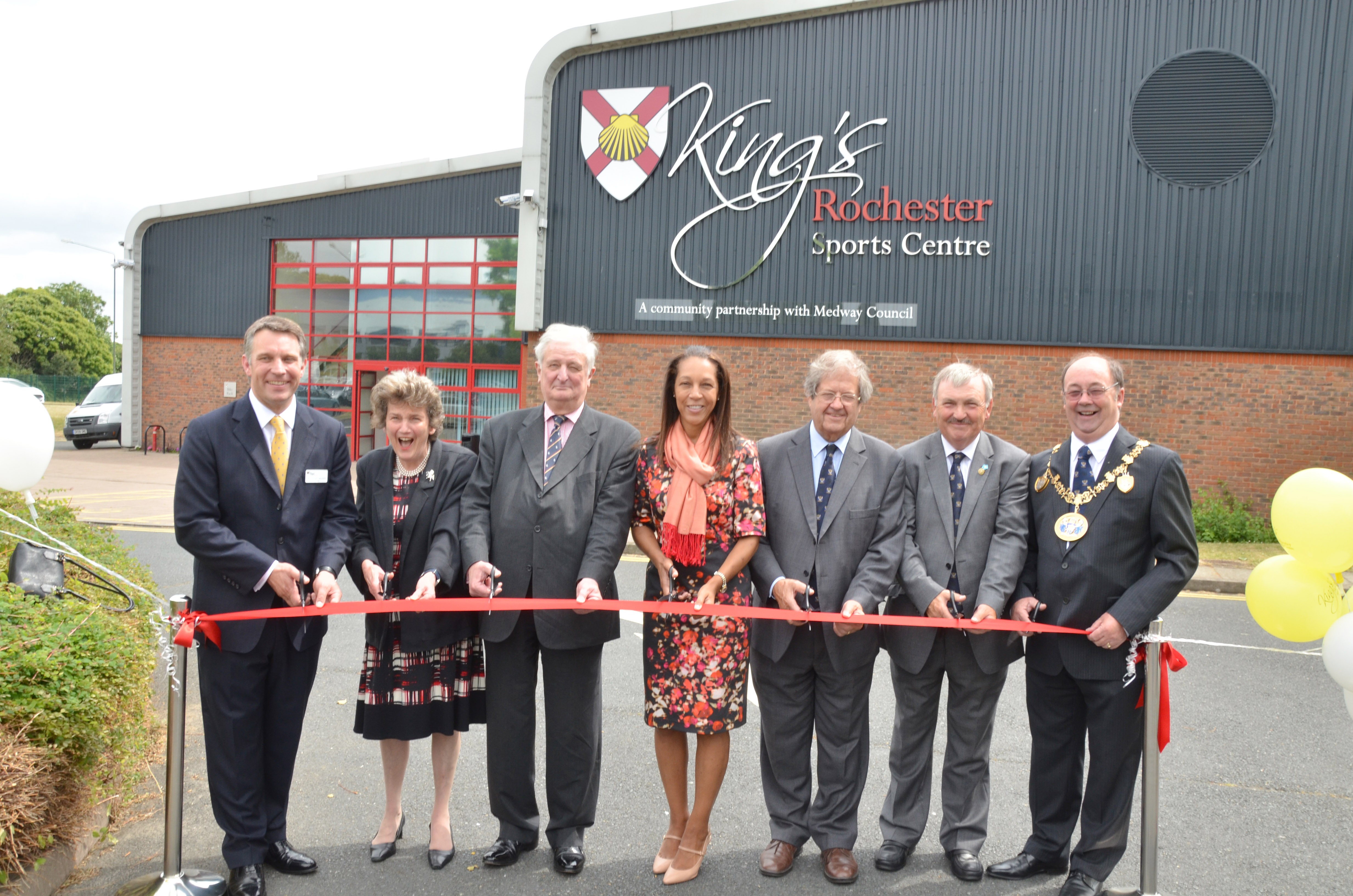 June 30, 2014 11:33 am
King's Rochester Sports Centre is now open- and it's official!
We may have been using KRSC for many months now, but Friday 27th June saw the official opening by Minister for Sport, Tourism and Equalities, Helen Grant – who clearly very much enjoyed her visit. After unveiling a plaque and cutting a ribbon together with other VIP guests who included the Lord Lieutenant of Kent, Viscount De Lisle and his wife, Lady De Lisle, Cllr Rodney Chambers, Leader of Medway Council, Deputy Leader, Cllr Alan Jarrett and The Mayor of Medway, Cllr Barry Kemp, Mrs Grant then spent an hour or so touring the facilities, chatting to staff and pupils and even found time for a barefoot rally on the new tennis courts and a quick game of hockey!
We do hope that as many of you as possible were able to drop into the Open Event on Saturday and sample some of the many activities on offer. Don't worry if you didn't have time however, as the Centre has a wide and varied Activities Programme running from 28th July to 29th August for 6 to 15 year olds and all the usual clubs and sports – with Tennis Camps too- for all other age groups. Manager, Clare Gibson and her team look forward to seeing you during the summer holidays.
Categorised in: KRSC
This post was written by Deny Wilson