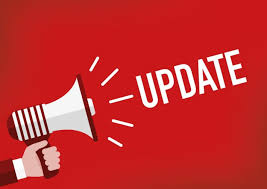 March 20, 2020 7:31 pm
Updated: 13.07.2020
CUSTOMER STATEMENT FROM KING'S ROCHESTER SPORTS CENTRE 
Many of our customers will have heard the Government briefing from Thursday 9th July that announced permission for the re-opening of gyms and leisure centres from Saturday 25 July.
We are keen to welcome you back to an active lifestyle as soon as possible but this announcement is accompanied by the issue of detailed Government and industry guidance that requires careful consideration to ensure we re-open in a safe and responsible manner for the benefit of all our staff and customers.
We are now working hard to ensure our plans are in strict compliance with the guidance and provide an environment in which you can enjoy a return to physical activity but we need your help to do so and a little patience.  We will make a full statement within the next 2 weeks outlining our timing and approach to re-opening and the changes, systems and procedures you can expect to see in place.
Please keep an eye on our website and social media channels for updates.
Best Regards,
Mike Malone 
Sports Centre Manager 
King's Rochester Sports Centre 
Should you have any specific enquiries please use contact us using our online form.
Categorised in: KRSC
This post was written by Kings Rochester Sports Centre