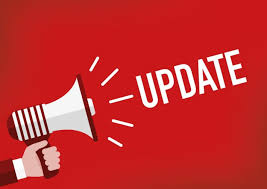 December 20, 2020 11:52 am
It is with regret that as a result of the Government announcement on Saturday 19th December, we are once again forced to regrettably close.
The guidance is that the next review of the Tier system will be the 30th December.
As a result our next potential day of opening will be the 2nd January 2021. We will give further updates by this date as to the plan going forward into the early part of the new year.
For more upto date details please feel to visit our Facebook page, @kingsrochestersportscentre
From all the Team at King's Rochester Sports Centre may we wish you a Merry and Safe Christmas, and we hope and look forward to welcoming you back in the New Year.
Categorised in: KRSC
This post was written by Kings Rochester Sports Centre